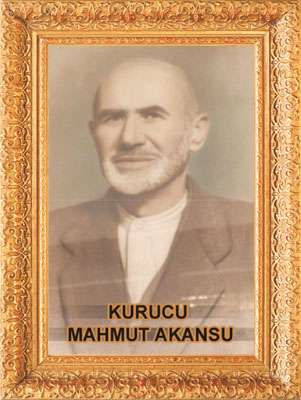 "THE BEGINNING OF A LIFE"
Kayseri is a place of entrepreneurs  in both social and commercial scale. It has preserved this characteristics all through the history.
Kayseri is the first capital city for muslim Turks in Anatolia. That is why it has always been both historical and commercial city.
It is not surprising that the historical silk road is on the way to Kayseri. It was named 'The door of conquest' because of the military forces which contains many scholars.
Kayseri has become one of the nine big cities. Its  urban and industrial development has been closely followed  not only in Turkey but also in the other world countries.
The Akansu family has had a deep impact on this city. They are both deeply-rooted and  have become a corporation family with their nearly a hundred-year struggle in trade and technology. Their becoming an authority in this sector is mostly thanks to Yılmaz Akansu.
All the successful men has a cultural and family  background from which they gain their abilities. Yılmaz Akansu's talents and power is a heritage from his father  Mahmut Efendi, mostly called as uncle Mahmut by the grand bazaar artisans.
Knowing Uncle Mahmut means knowing Yılmaz Akansu and discovering the secret of his success in industry and trade. Who is Uncle Mahmut?